You may not find me talking too much about my experiences unless asked on one of my hypnobirthing courses, and that's because everyone is so individual and there are so many different types of birth stories. It's good to read all types of positive birth stories such as cesarean, induction, assisted delivery, water birth, home birth. This just helps us to recognise that all types of birth can be positive.
Thinking about both births has really pointed out to me how far I've come with knowledge and understanding of labour throughout the last few years. There's things I could have done to prepare even more for my second birth, and that's why I decided to learn to teach hypnobirthing, because I hope I can help women have their own individual positive birth experience.
Our first baby was 2016, we knew we were having a girl. We'd been to see the hospital, and we'd done a local course. We found this useful in some respects, and felt like we were doing something to prepare for birth. I made a birth plan and list of things we'd need for the baby and I only did perineal massage around 4 times. I didn't want to think about it too much, I just hoped it would be a short labour. I had the bag ready, birth plan printed in the front of my notes and eagerly waited.
I lost my plug at 36 weeks. I googled it. It was definitely my plug. Did this mean I was in labour? No, I tried to forget about it and thank goodness I did because it was nearly 4 weeks before the birth. I agreed to have a sweep around 39 weeks.
My in-laws came over for the day to do some work on the house, it was a Sunday, two days before my due date, lovely and sunny. I got up feeling a bit off it. I'd had braxton hicks intensely throughout my whole third trimester, but they were intense this day. Quite painful in fact, took my breath a bit, but the odd ones did sometimes. I'd been feeling heavy down below for the last few weeks so I was used to that feeling.
My stomach started churning and I realised I needed to go sit on the toilet. Having my in-laws there made me stressed suddenly, I needed space and privacy. My mother-in-law suggested I get a bath for my braxton hicks and so they very kindly went and had lunch outside while I had a bath inside.
I got a bath and it was so soothing, my aches had gone and I felt a bit better again. I got out of the bath and dried off, only to find a small pressured splash falling onto the floor. There wasn't much, but it had a certain smell and had bit of plug in it, so I knew what it was. My husband thought he could keep going with some DIY! No way! I rang the Maternity Assessment Centre who were lovely, and asked me to come in for examination. When I came off the phone labour really kicked in. I felt very tense, serious, I was focused on the intensity of the contractions. We used a TENS machine which was a good distraction to get me to the hospital.
In the MAC unit I didn't know where to put myself. I definitely didn't want anyone to do an internal examination. I did though, I lay back on the bed between contractions and let them have a look. 3cm, but they could see things were intense, so they'd let me go to delivery suite. On walking round to delivery suite I had to stop and be sick a few times. "Would you like a bath?' The midwife asked. Yes! That helped earlier on, that sounds great.
So there I was in the Myleene Klass suite of the LGI, in a birthing pool. I was desperate for something to ease the contractions, so they gave me gas and air in the pool. I'd asked for Paracetamol in the MAU but nobody had got round to getting me any. The water and the gas and air relaxed me. My husband was still timing the contractions! "You don't need to do that at this point" – she mentioned we could use a speaker, so he put on our playlist.
It was still intense, but more manageable with gas and air and the lovely warm water. I started to feel different, I told the midwife "I feel like I need to poo, and I might want to push soon' she said 'that's fine, and you won't be able to help it when you're ready to push". Apart from coming over to listen in, she mostly stayed on a stool near the computer. I had a moment of feeling 'normal' but overdid it on the gas and air a bit so just laughed and tipped my head back to look at the ceiling.
The next few were intense. I did what my body wanted to do and puuuuushed at a certain point within each contraction. There was a slight burning and there was her head! Sticking right out, I could feel her! What a strange sensation. Another contraction and out she came, I caught her and couldn't believe what had just happened. That surge of love was so unreal. Our little girl. My husband cut the chord, even though he said he wasn't sure he wanted to, and I felt a few further contractions, more period pain-like though now. I realised it was the placenta and stood up to let gravity help, and the midwife caught it in a bowl! I lay down for some beautiful skin-to-skin in absolute bliss.
Unfortunately, from the force of pushing I'd suffered a second degree tear. But the stitches were absolutely fine, and I spent the whole time high on gas and air, so between that and the local anaesthetic I couldn't feel a thing. I had lost some blood, though, and felt faint. I went home on iron tablets and everything had healed within a few weeks.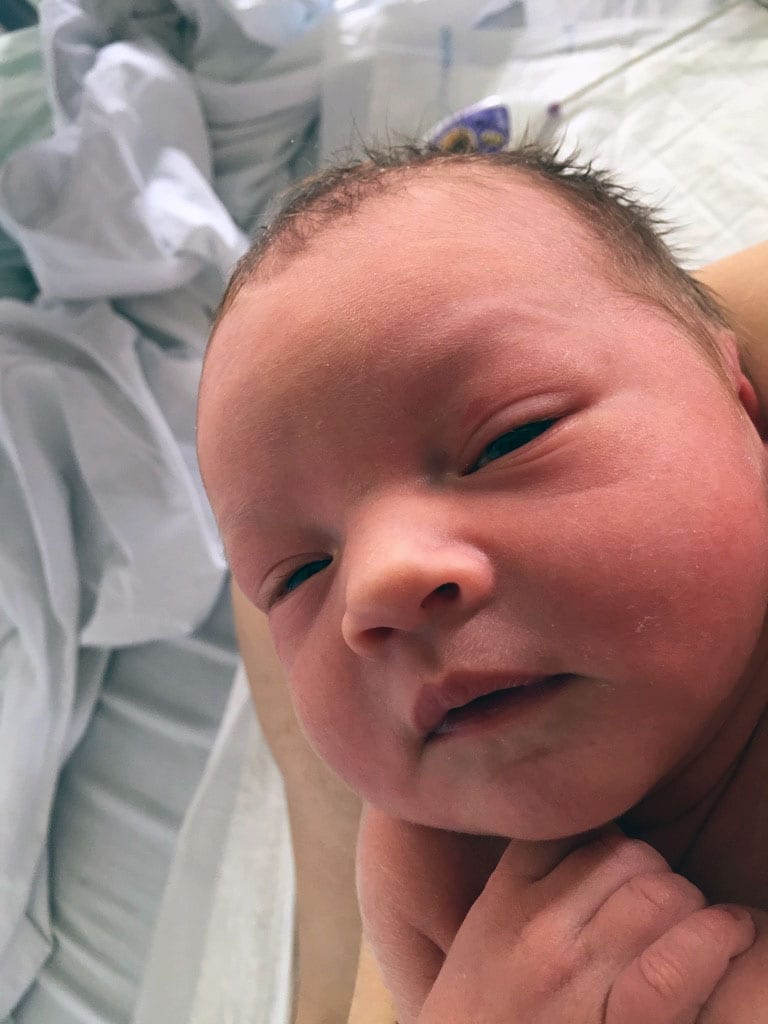 I hadn't thought about the birth until much later on this time. I had a two year old, I was heavy, it was a hot summer and I didn't feel like I had much chance to think about being pregnant at all. I'd heard of people reading about hypnobirthing, and so I looked up some books and some courses one day. I didn't have time to read a book and I couldn't find a course to fit in with my shifts, so I decided to do an online course. I didn't know what to expect, and if anything it was a moment for me, a moment to relax (while my daughter napped, sat in the car!)
Having a deeper understanding of the physical processes changed my perception of birth completely. I thought having a home birth was madness, why on earth would I want to be so far away from intervention? I worked down the corridor from the delivery suite, and so the hospital was my happy place. I'd said 'definitely not' to my midwife. Then everything about oxytocin and safety, and convenience too, it all changed my mind. I contacted my local home birth team and asked for one of them to come round. I knew it was what I wanted. We ordered a pool and some other things on the home birth list, and I started perineal massage regularly.
My husband had some time off, and so we took our daughter to a class she did a short walk away. My father-in-law was at our house doing some DIY (again!) and as we got back, something leaked out. It was definitely waters, with a bit of a plug too, but less obvious this time. I called the home birth midwife, and I agreed that I'd like her to check that my waters had broken.
I'd had no surges, maybe a few tightenings / braxton hicks. The midwife checked and said my waters had partly broken. This means I might have to try get things going as I may need to come in for an induction the next day. So we had my mum take our daughter to stay at her house, and we made our living room cosy. We dimmed the lighting and watched 'I'm A Celebrity..' and relaxed. I had some irregular surges, but went to bed and managed to sleep! At around 4am I woke up for the toilet, and the rest of my waters broke. We moved downstairs and called the midwife. My surges slowly started to build. I was completely in control, calm, and excited.
The midwives came with a student at the end of their shift. They sat on my living room floor with a cup of tea, having a chat and watching as I breathed through a surge, then continued the conversation calmly. They said I seemed to be very regular and possibly further than they thought, as I was 'the silent type'.
The midwives swapped their shift, and I started to need to hold on to my birthing ball. I asked for my TENS machine, and rocked on the ball with every surge. I went to the toilet between surges, using the TENS machine when I needed. I asked for the birth pool to be set up. My amazing husband was there waiting for instruction. I had sips of water, and bites of food if I wanted it. He set up the pool which took 5 minutes to blow up, and what felt like forever to fill!
The pool was so incredibly soothing that the surges were completely manageable. I moved on to gas and air when I needed it. Suddenly things stopped, and I had a really random chat with the midwife. Definitely transition phase. I could feel that urge to push. This time I breathed down, so controlled. The midwives commented on how controlled it was. A head, then a body, and he was out! Our little boy!
We had what felt like ages in the pool, just looking at him. I felt a bit chilly and wrinkly, so we got out and carefully sat on the sofa. We noticed the chord was white, so my husband cut the chord and I started to feed. I felt the period-like pains again, and it took a while this time, but I stood up and did a little push to deliver the placenta.
We had an absolutely blissful couple of hours. He fed on-and- off, we cuddled. We sat, bare on the sofa covered in towels for so long that we forgot about clothing him! When checked by the midwife, I was thrilled to hear there was nothing but a small abrasion that needed no stitches. I felt absolutely amazing.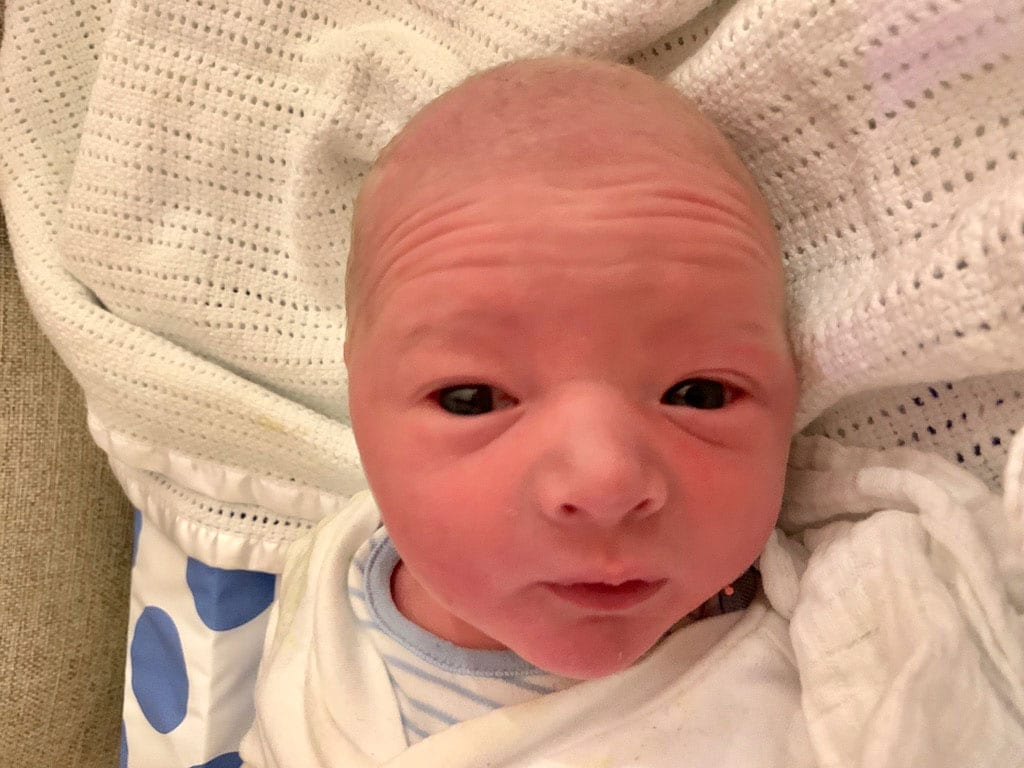 Unfortunately for us, the standard antenatal course we did locally didn't prepare us for birth at all the first time. Courses differ everywhere, but I didn't use any techniques, I was filled with fear, I still didn't really understand what was happening during labour, and I wasn't encouraged to do any reading for myself. Everyone who did the class with us said they felt the same. I did make friends for life, though. Those middle of the night WhatsApps saved me.
If I had a chance to do it again, I'd have done a private or group hypnobirthing course face-to-face with my husband and a hypnobirthing teacher. I did an online course on my own, and whilst this helped immensely, I didn't have the encouragement I needed personally to practice. I really still didn't know my rights or choices, even though I used some techniques for thinking through decisions. I could have done just a little more reading around home birth, and my rights surrounding induction if my labour hadn't started properly when it did. And I could have involved my husband more! He was amazing listening to what I wanted, but it would have been a weight off to know that he had the same information as me.
I was very lucky that everything happened as planned, and I wouldn't change my births for the world. I would absolutely give birth again tomorrow!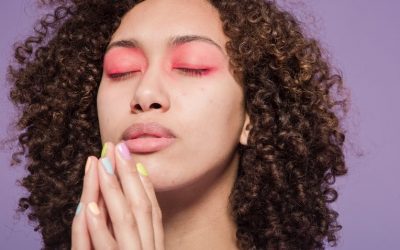 Hypnobirthing techniques can be so useful in the run up to, and during birth, and that's because...